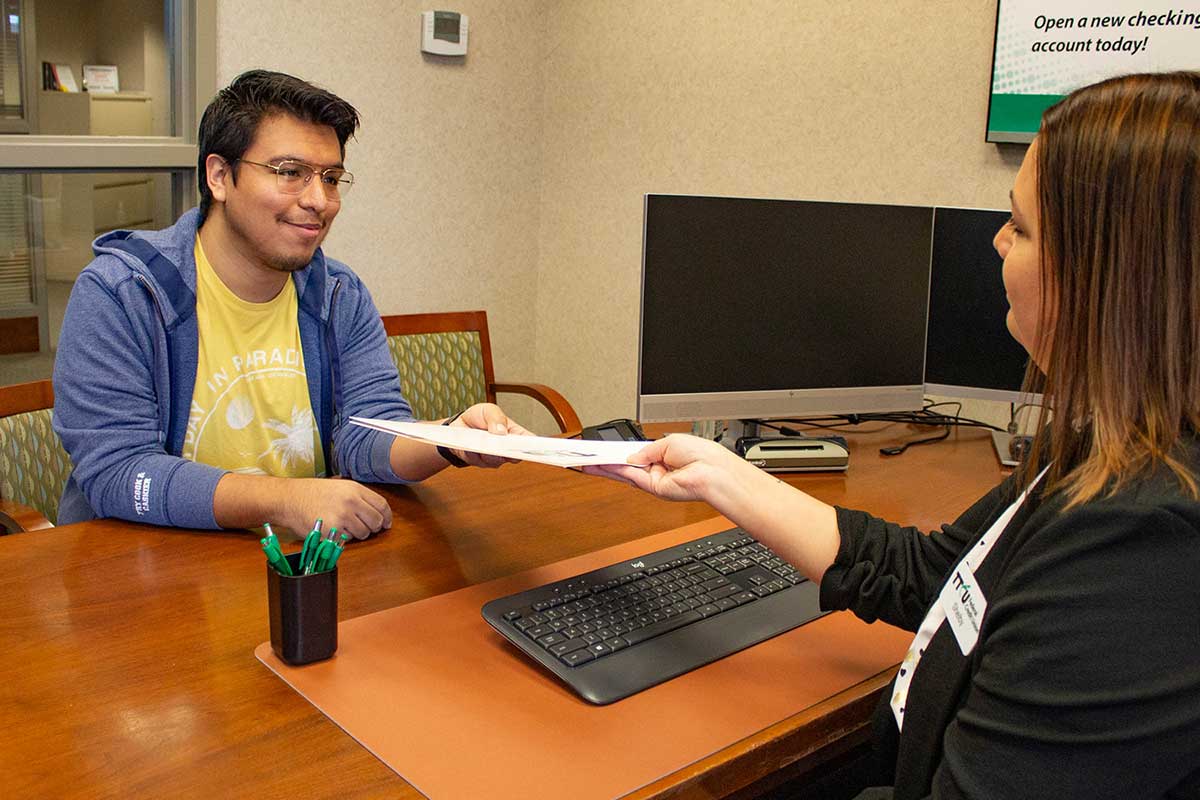 Name: Armando C.
Home branch: Southeast
Member since: 2014
For Armando, TTCU provides that personal touch he was looking for in a financial institution.
Armando learned about TTCU through personal finance classes sponsored by TTCU at his school, Broken Arrow High School. He liked the fact that it was a credit union, not a bank, and the staff were friendly and eager to help.
"I can go in any branch and be treated exactly the same," Armando said. "I'm not just a bank account number to them."
Over the years, as his needs have changed, TTCU has provided the products and services to meet those needs. He uses the TTCU app to track his spending and keep his budget on track. At times, he's needed a little extra cash, and TTCU helped him get personal loans to help him out. Now, he's been able to get credit cards to provide that cushion when needed.
Thanks to his great experiences with TTCU, Armando refinanced his car with TTCU after a staff member showed him how TTCU could get him a better rate. It has saved him hundreds of dollars each month and has been a huge help with his budget.
"It's made everything a lot more affordable, especially with how expensive things are getting," Armando said.
Now, with TTCU's help, Armando plans to buy his first home soon. He's visited with staff about how to apply for a mortgage, and he's just waiting to find the perfect home.
"I'm pretty excited," he said.