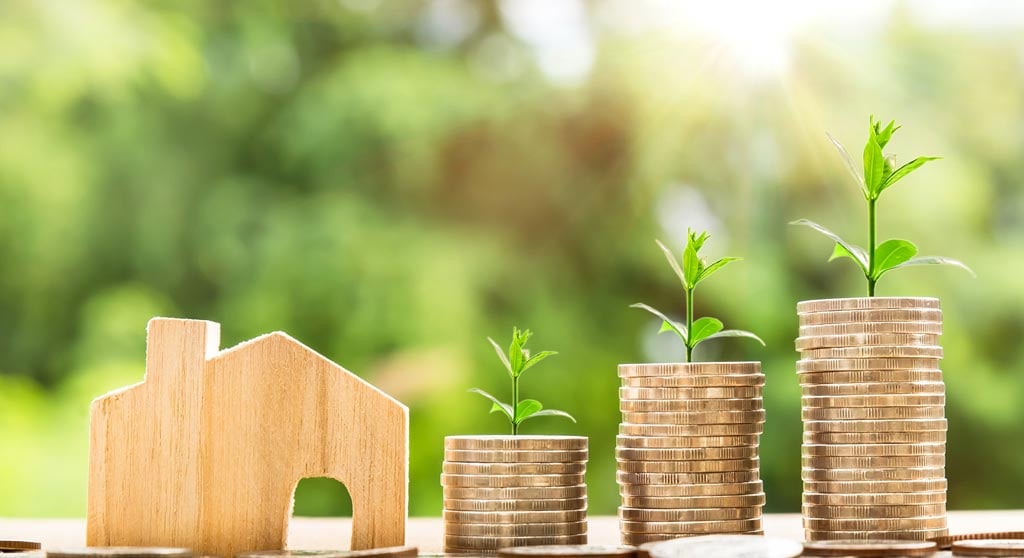 As you have probably been reading, my boyfriend and I have started the arduous process of house hunting. It's been equal parts thrilling and terrifying! And while we've narrowed down our extensive lists of must-haves and no-ways, we hadn't really taken the time to think about the actual mortgage. What type of mortgage would work best for us? After talking it over and doing our research, we're ready to move forward with actually getting pre-approved for our mortgage.
The type of loan you select may not be as exciting as picking out new granite or choosing paint colors, but it's the one thing that will have the biggest impact on your new life; more so than any other decision you make.
So what are your options? Let's break it down.
Traditional Mortgages –
This is the mortgage your parents probably have. This type of mortgage usually requires a down payment of 20% of the purchase price. For many first-time home buyers, coming up with 20% can seem impossible. If you can afford this option however, you will often get a better interest rate which usually leads to a lower monthly payment.
Fixed Rate

– with a fixed-rate mortgage, your interest rate will remain the same for the life of the loan. This is an attractive option if you're concerned about interest rates going up or down.. Most financial institutions offer a 30-year or 15-year fixed rate.

Adjustable Rate

– an adjustable-rate mortgage (ARM) has a very low introductory rate for the first five years of the loan. After the initial period, the interest rate will increase on an annual basis. Some buyers consider an ARM if they plan to be in their new home for five years or less.
Government Loans –
There are a number of government-backed mortgages available. The appeal of government-backed loans include little to no money down and/or lower credit score requirements.
Section 184

– if you are a tribal member, this could be the loan option for you. Offering low down payments and no PMI, you can purchase a home, build your dream home or possibly rehabilitate an older home.

VA Loan

– qualified veterans can purchase a home with literally no money down. In addition to that great benefit, a VA loan also offers little to no closing costs for the buyer and no PMI. How great is that?

USDA Rural Housing Loan

– if the country life is calling your name, consider a USDA Rural Housing loan. Allowable in designated areas and towns, this no-money-down loan is a great option for those in smaller communities or rural areas.
Regardless of your situation, there is a mortgage loan out there that will fit your needs. As always, the important thing is to do your homework and choose the loan product that works for you! After you get pre-approved, you can get back to the really fun part of shopping for that new home!