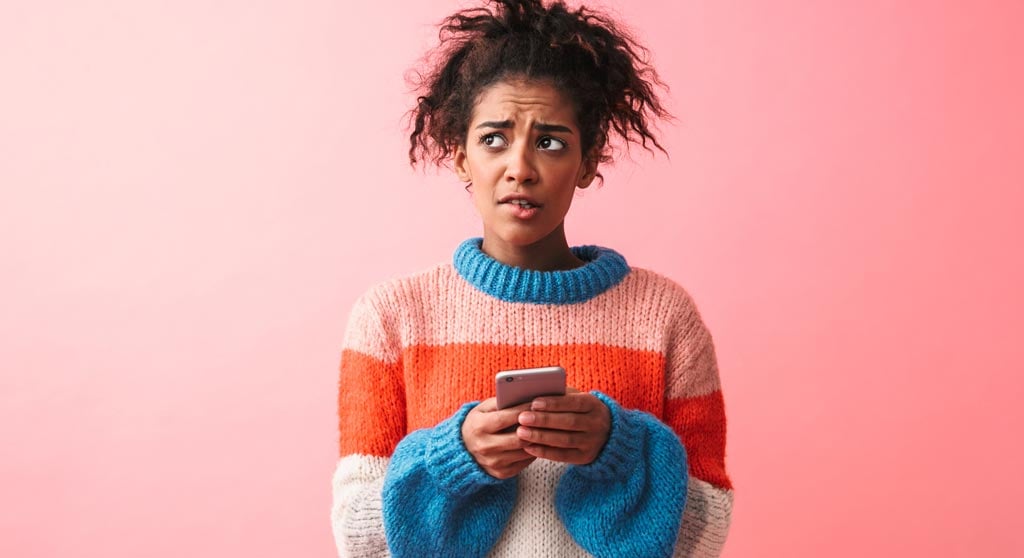 e've all been there. You're scrolling through social media and every other post is a picture of someone on an exotic vacation or carrying the latest "it bag" of the season. Meanwhile, you're sitting on your sofa, eating tacos and watching NCIS on Netflix for the umpteenth time. You start feeling envious and before you know it, you've whipped out your credit card, filled your Amazon cart with a ton of goodies and now you're researching vacation destinations.
In the moment, it feels good. After all, why should everyone else be living their best life while you muddle through?
FOMO (fear of missing out) is a legitimate thing. And no matter how much or how little you have, it's easy to get caught up in the moment. According to the 2019 Modern Wealth Survey, conducted by Charles Schwab, 35% of respondents reported spending more money than they could afford, to participate in experiences with friends. With that in mind, have you stopped to consider the consequences? Ask yourself this – are you keeping yourself poor?
One of the hardest tasks to master – and one of the most rewarding – is learning to manage your money. And part of that is accepting that sometimes you have to say "no."
To help alleviate the feeling that you're missing out, it's important to keep your eye on the big picture – financial security and the ability to say "yes" to those things that really matter.
But how do you balance being financially responsible with having a life? I reached out to Liz Stidham, Senior VP of Branch Operations for some easy tips.
Are you expecting a tax return? Skip the fancy vacation this year and instead, pay down some debt. This small step could open the doors to taking an even more luxurious vacation next year.


Are your friends hitting happy hour every night? Instead of joining them every time, join them once or twice a week. Use the money you save to fund an IRA account. When retirement rolls around, you'll be thankful to have that extra money.

Do you want to hit up that new restaurant everyone is talking about? Consider having lunch instead of dinner. Oftentimes the lunch menu is significantly less expensive, and you still get to enjoy the experience.


Is it time to cut the cable? A monthly cable bill can run as high as $200 month. Consider streaming services such as Netflix or Sling TV. You still have access to the shows everyone is talking about with the added bonus of not paying for channels you never watch.
It's all about changing your way of thinking. Instead of feelinglike you're missing out on everything, recognize that you're setting yourself up for future success.
If you're ready to make that leap, TTCU has specially trained team members who are eager to help. Call or stop by a local branch today.