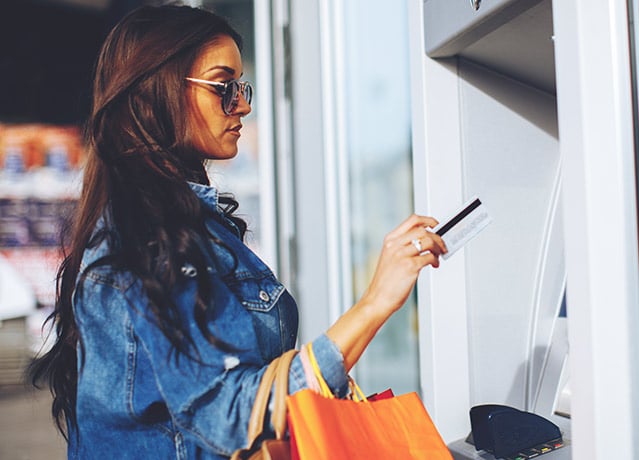 If hard financial times have led to you over-drafting your checking account too often, just know that TTCU is here to help. TTCU was founded on the principle of "people helping people." We want to give you the support you need to get your finances back on track.
If you've tried to open a new checking account with a bank or credit union and been denied, you still have options. With our Fresh Start Checking account, you have access to the same banking tools and features as a regular checking account.
Here's what you need to know.
What is Fresh Start Checking?
Fresh Start Checking allows those who may have struggled financially in the past to open a new checking account. It's our way of helping you start rebuilding your finances.
Am I required to keep a minimum balance with Fresh Start Checking?
Unlike other second-chance checking accounts, our Fresh Start Checking does not have a minimum balance requirement. However, it's important that you have at least $10 in your account each month for the service fee. Keeping your Fresh Start account in good standing will allow you to transfer to a standard checking account later.
Does it cost anything to open the account?
To open an account, you simply need a minimum deposit of $5; however, that $5 is still yours (remember, there isn't a minimum balance).
Is there a monthly service fee?
Yes, a monthly service fee of $10 comes directly out of your Fresh Start Checking account each month.
What comes with a Fresh Start Checking account?
You'll get access to all TTCU's tools with your Fresh Start Checking, including:
Free ATM access
Free Bill Pay
Free online and mobile banking
Free telephone banking
Free eStatements
Free unlimited check writing: carbonless check copies available
Free Visa debit card
Courtesy Pay* (overdraft protection); up to $200 with a $24 fee
Does TTCU Fresh Start Checking offer courtesy pay?
Though it might seem counterintuitive for a second-chance checking account to offer Courtesy Pay, TTCU does just that. Accidents happen from time to time, and there's no reason for you to have to walk out of the grocery store without what you need. Just remember that we'll only cover your overdrafts up to $200 if your account was in good standing before the accident. Once an overdraft has occurred, you have 30 days to get your account back into good standing.
How do banks know about my checking history? Why was I denied service originally?
Banks and credit unions use systems (called ChexSystems or Telecheck) that are similar to the three credit bureaus (TransUnion, Equifax, Experian). Both ChexSystems and Telecheck are consumer reporting agencies that give financial institutions data on past banking activities.
Like a late payment on your credit report, you don't want negative entries on your report. Unlike the standard seven years with credit reports, negative entries remain on your banking report for five years.
What sort of information is on a ChexSystems report?
ChexSystems and Telecheck gather a variety of data points for each account holder. If you've been denied a new bank account, it was most likely due to frequent overdrafts, unpaid fees or negative balances. Fraudulent activity can also be a reason for being denied a new account, which makes opening a new account even more difficult.
Is it possible for me to see my ChexSystems or Telecheck report?
Yes, you have a right to see your report for free once a year. More information:
Have you recently been denied access to a credit union or bank? The Fair Credit Reporting Act says you have a right to see the report a financial institution used to make its decision.
Will I be able to transfer to a standard checking account from Fresh Start?
Yes! Fresh Start Checking account holders are eligible to transfer to a standard checking account with TTCU after a year of keeping their account in good standing. To keep your account in good standing, maintain a positive checking balance with minimal overdrafts and no nonsufficient funds fees (NSF). To switch over to a standard checking account, request a transfer in person or over the phone.
How do I open a Fresh Start Checking account?
One of our Credit Union Advisors will help you apply for a Fresh Start Checking account at any of our branch locations. It's quick and easy, and you'll be able to start using your account the same day.
Why is a Fresh Start Checking account better than the alternatives?
If you've been denied access to a checking account, your options are limited: a prepaid debit card and a check-cashing service. Neither of these options gives you access to the same tools as TTCU's Fresh Start Checking.
Second, you will never rebuild your banking history by using a prepaid debit card or check-cashing service. Those options are short-term fixes, and they won't solve your checking dilemma. Negative entries only stay on your account for five years, but that's a long time to live without modern banking technology, like mobile check deposit and online banking.
Bottom Line
With TTCU's Fresh Start Checking, you can get your checking history back under control. For only $10 a month, you get access to the banking tools you need to manage your checking account. And remember, it only takes a year for most people before they're able to transfer to a regular checking account. Without banking inconveniences in your life, the time will go by before you know it!