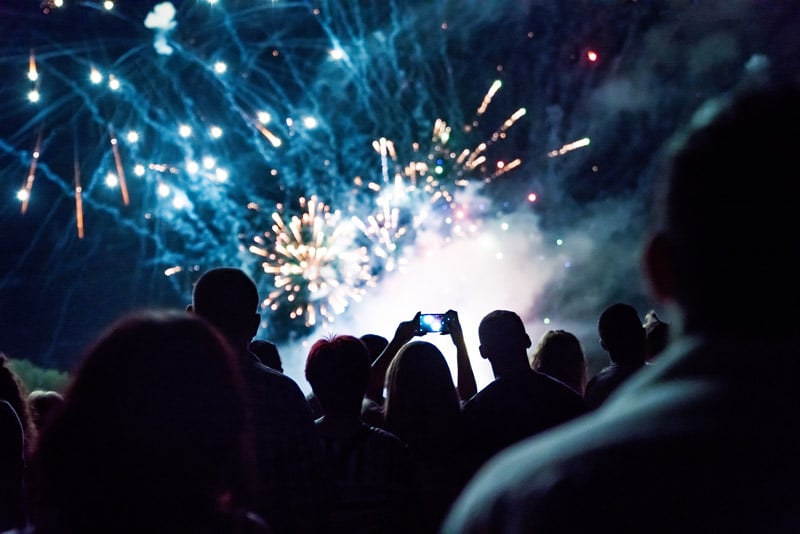 Oooh, ahhh, boom bang - and just like that, your last paycheck has gone up in smoke.
There's something about the Fourth of July that makes your wallet seem invincible...when it comes to buying fireworks, that is. According to Wallet Hub, Americans spent $2.4+ billion on fireworks in 2021. Think about your own family or neighborhood. You have probably seen thousands of dollars flash across the sky.
When I was growing up, it always seemed like the Fourth of July was a competition between family members to see who could find the biggest and baddest firecracker around…no matter the cost. This mentality caused my parents, who were living paycheck to paycheck, to utilize their credit cards to finance this entertainment.
As an adult, I realized that fireworks weren't a reason to go into debt, and just because I was on a budget doesn't mean I couldn't enjoy the Fourth. Here are several ways to help minimize spending:
Community Celebrations – Whether you're in a small town or a large city, most communities celebrate the Fourth of July with fireworks and food. Pro tip: Get there early and save a seat up front, it will be like your own private fireworks show. Check to see if you can bring an ice chest with food and beverages to save even more money.
Joint Family Celebration – Instead of competing with family members, split the cost of food and fireworks. Work as a family to establish a budget for the event. This allows everyone to enjoy the day without overspending.
Budget Friendly Fireworks – Don't forget to shop around or watch for daily specials. And some years, you might be able to afford only some smaller items - that is okay. Don't let your budget take away from the fun! I mean, who doesn't love a chicken that screams and lays flaming eggs!?
Remember to set a budget for the Fourth of July and don't be afraid to get creative to stay within a certain dollar amount. Your Fourth of July might not be the biggest and baddest, but I have no doubt you will be able to breathe a little easier knowing you still have money in your pocket on July 5th.