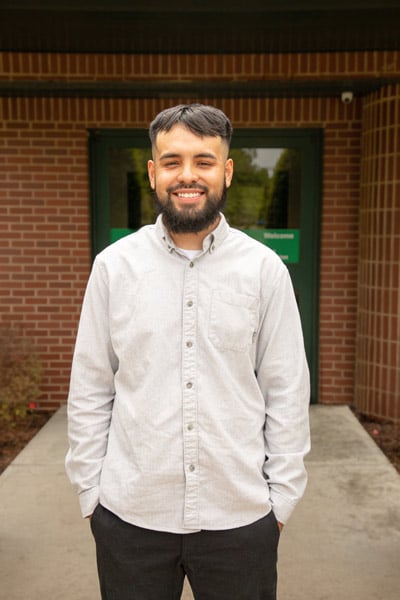 Name: Martin R.
Home branch: Tahlequah
Member since: 2021
When Martin and his wife ended up with an auto loan with a "crazy high interest" rate from another financial institution, they were relieved to learn they weren't stuck, Martin said. His mom and siblings found TTCU, then recommended it to him. Martin and his wife refinanced both of their vehicles with TTCU, which lowered their rate and their monthly payments.
"It made a big difference," Martin said.
Now, they are saving a lot more money. TTCU also helped Martin get a savings account that paid higher dividends than what he had previously, so he could maximize that extra savings.
TTCU is helping Martin reach his financial goals, including saving for a home someday.
"I know that credit unions are better than banks," Martin said.
Martin loves the friendly service he gets at the Tahlequah branch, even when he is in the drive-thru or inside the branch close to closing time.
When thinking about what he liked best about TTCU, Martin said, "Honestly, everything."