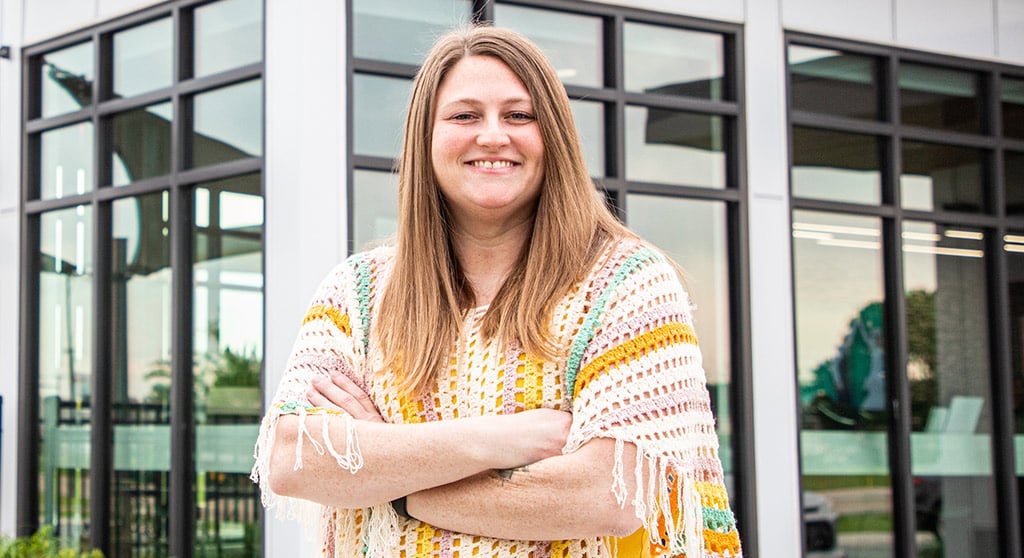 Name: Courtney P.
Home branch: Sand Springs
Member since: 2012
Courtney P. was frustrated with another financial institution, which wasn't making the changes she wanted to her accounts. She was already familiar with TTCU, as a car dealership had recommended TTCU for an auto loan.
"TTCU always had great service, so I decided to move my checking over there," Courtney said. "That was several years ago and I have been a happy, loyal customer ever since. . . . Every interaction I have with your employees is positive and friendly."
TTCU has been able to partner with Courtney over the past few years, helping her pay off debt. The staff walked her through her options and helped her to choose the right one for her. Over the years, she's reduced her debt through credit card consolidation and a HELOC, and also financed and paid off three vehicles and a boat. She even got her daughters started with TTCU when they got their first jobs, so they can learn to save and balance a budget.
"TTCU has helped us make good decisions with our money," Courtney said.
Now, Courtney has a financial institution that she's proud to recommend –TTCU. She loves the School Pride debit card that supports her local schools and all the ways that TTCU gives back to its members.
"I love how TTCU is really strong in the community," Courtney said.
All in all, Courtney's glad that a moment of frustration led her to TTCU.
"TTCU is unique in that it is big enough for quick efficient service but small enough for local hometown comfort," Courtney said.