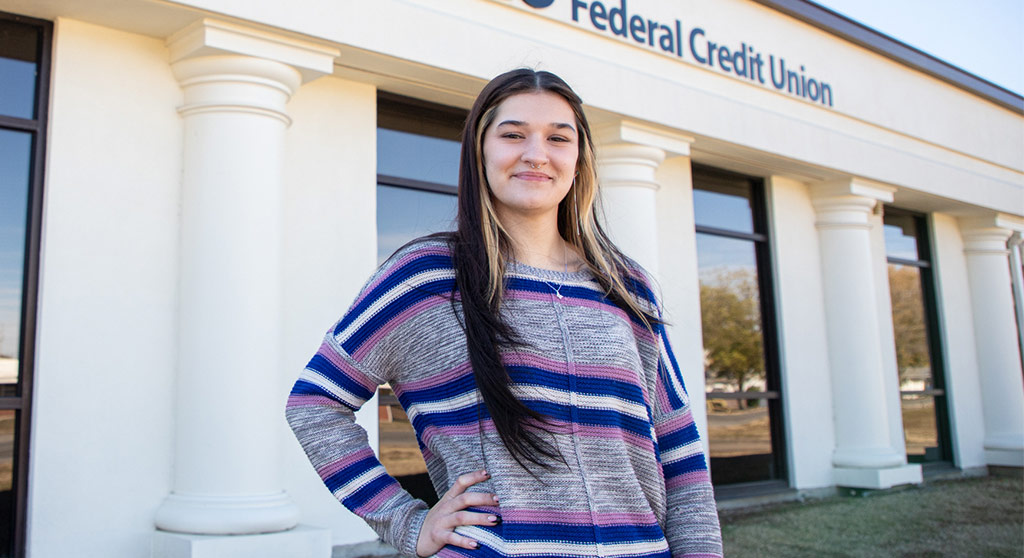 Name: Ashlynn O.
Home branch: Miami
Member since: 2021
Eighteen-year-old Ashlynn O. was looking for a new financial institution after a bad experience with a bank where they had no interest in explaining things to her. She decided to try TTCU and has loved it ever since.
"I love how I'm treated with kindness and respect," Ashlynn said. "They are always willing to sit down with me and go through everything in depth. They have made me feel welcome every time I walked through the door."
As she had just turned eighteen, Ashlynn did not have a credit history, but needed to build a credit score to take the next steps in her financial journey. TTCU staff explained to her how she could use a secured savings loan to build her credit score.
"They helped me build really good credit in only a year," Ashlynn said.
Ashlynn has encouraged friends to use TTCU, as she loves all the benefits that TTCU offers as a credit union. She's thrilled that she found a financial institution that cares about her and her friends.
Now nineteen, Ashlynn's continuing to build her finances and planning to buy a car, and she knows TTCU will be there for her every step of the way.