An exciting new feature made with you in mind!
We're adding pending transaction notices to online banking! That means, when you use your debit card, you will be able to instantly see the transaction in online banking next to your checking account balance.
What's a pending transaction?

Pending transactions are debit card transactions that you authorized but have not yet been cleared by the merchant. So, the "available balance" calculates the funds that you have left in the account to spend.
To see what debit card transactions are pending, simply click on your checking account to view the account history. You will see the word PENDING in red next to any transaction that has been authorized but has not yet been presented by the merchant to pay. Please remember that pending transactions can take a few days to clear your account.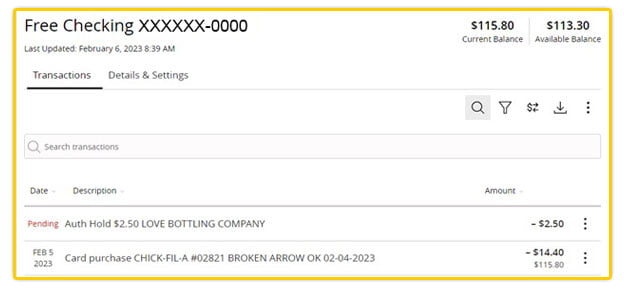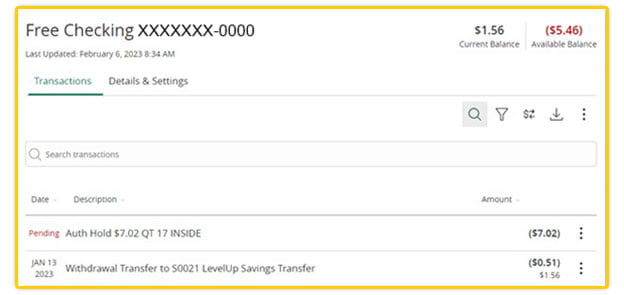 Why do I need to see pending transactions?
Sometimes it's hard to remember how much money is actually available in your account, when some debit purchases haven't yet posted. We show these pending transactions to remind you of funds that have already been committed to spending via your debit card. By being able to see these, you will know what funds are truly available, giving you an up-to-the-minute reflection of your available balance.

How quickly will pending transactions come through and post to the account?
It varies depending on where you use your card and the system that the merchant uses to process their transactions. Some are instant while others may take more time.
What happens if I spend more than my available balance?
Any transactions that exceed your available balance will be subject to the Courtesy Pay and Overdraft Agreement.