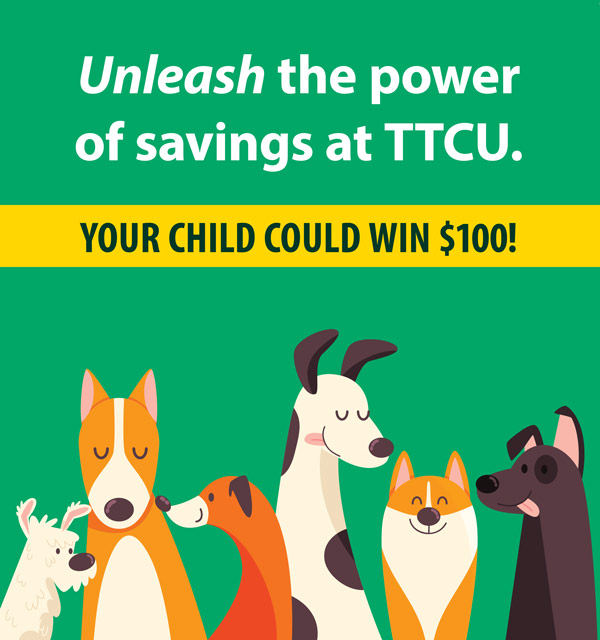 Unleash the power of savings!
Your child could win $100!
In honor of Youth Savings Month, we're giving away $100 to a lucky member under age 18 at each branch!
It's super easy to enter. Your child simply needs to make two deposits for a grand total of $25 or more in April to be entered to win!
Winners will be notified by May 31, 2023 and will receive a $100 deposit into their savings account.