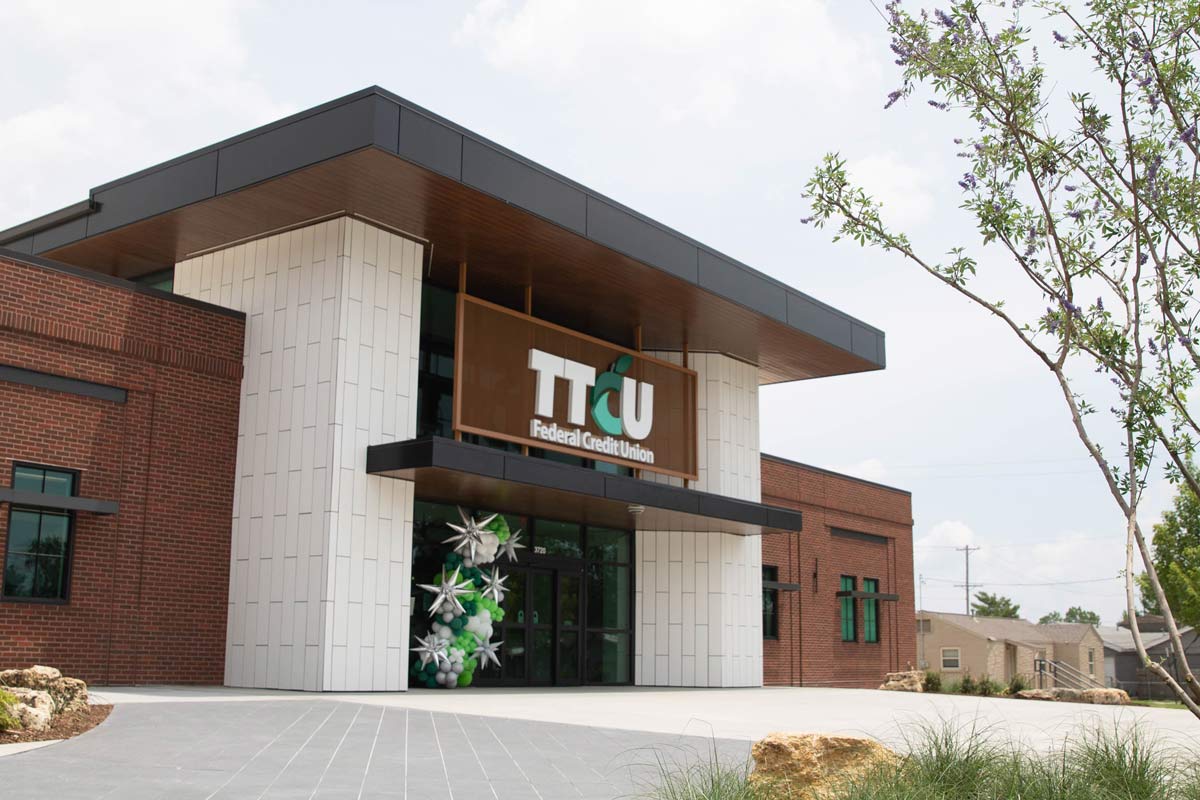 We recently hosted a ribbon cutting for our new flagship branch, inviting long-time members, community supporters and employees. Located at 3720 E. 31st St., this modern branch will replace the building currently on site.
"As we look to the future, we are excited to introduce you to our new flagship branch," President and CEO Tim Lyons said. "This new space will allow us to take our service to our membership to the next level."
The Midtown branch has been the heart of TTCU for decades. It opened in 1967 and was TTCU's only branch until 1992. It also served as TTCU's corporate headquarters for many years after the three-story addition in 1985. Due to dated construction, the best option to move forward was to build a modern branch to represent a new era for the credit union.
Nestled in the heart of Midtown, TTCU's new branch seamlessly combines mid-century elements with modern aesthetics. The architectural design was influenced by the existing branch building and previous headquarters, incorporating traditional red brick with a modern glass central core. Inside, the building effortlessly blends tradition and progress, showcasing sleek marble walls, warm tones, clean lines, polished terrazzo flooring, and natural light to welcome all who visits.
"The new branch embraces TTCU's rich history in Midtown and leads us forward into the exciting future that Tulsa is developing," TTCU Vice President of Construction Management Cindi Owens said.
With nearly 10,000 square feet, the building has plenty of room to welcome the community into TTCU. The open floor plan creates a friendly, warm atmosphere. As one of our larger branches, the building features six teller stations and 16 offices to serve our members. In addition, it has a community coffee bar and a large member workspace for community use.