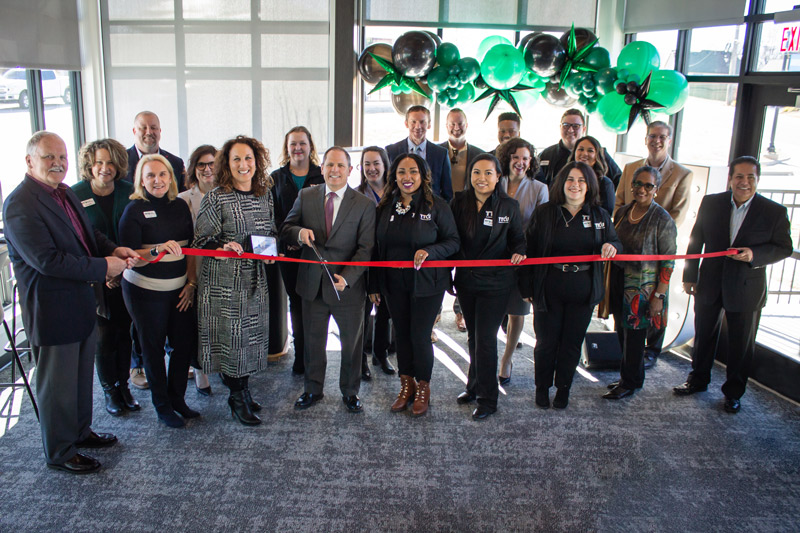 On January 19, 2023, we celebrated the grand opening of a new branch in OKC with a ribbon-cutting and celebration. This is the third branch in the OKC area.
"The Crown Heights area is seeing strong residential growth, plus it has a convenient entrance off of Western," President and CEO Tim Lyons said. "This branch will be able to introduce TTCU's modern and friendly environment to a whole new area of Oklahoma City."
This 3,300-square-foot branch is filled with warmth from the use of woods, natural light from windows and large glass office doors. The focus of the design provides a welcoming and seamless experience for members. It also brings the latest in technological innovation through Interactive Teller Machines that allow members to easily complete transactions through the drive-thru. The energy-efficient branch was designed by Cyntergy and was constructed by Cowen Construction.
"This is truly your neighborhood branch," Chief Branching Officer Liz Stidham said. "It has space to sit and relax with a book and coffee plus free Wi-Fi. It will also have outdoor seating for those beautiful sunny days. We invite people to come in learn a little about what products and services we have to offer."
Learn more about the Crown Heights branch.